Mother's Day Local Gift Guide
Can you guys believe that Mother's Day is just less than two weeks away??
Time has been such a blur since March and May has already begun- it feels like forever yet time is just flying by! With all that's happening in the world, let's make May a month of love and appreciation. To make it even better let's shop local for the superwomen in our lives - our Mothers, Grandmothers, Aunts, Wives, Sisters, Step Mothers and women who step in and step up in the role of a Mother.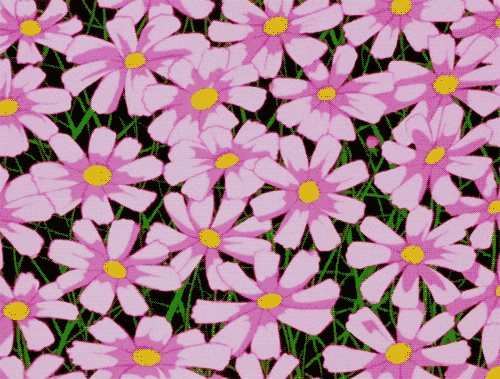 We have put together a small list of great gift ideas to make your Queens feel as royal as they are, click on the photos to go directly to the designers' pages and to order/purchase.
Please share with your friends and make this time extra special and memorable - let's spoil Mum!
Who doesn't love flowers, especially those that don't wilt!! Cocoa Vintage Jewellery creates beautiful pieces inspired by nature and the Caribbean. A great and unique option that will add some colour and style to any outfit.
Caribbean inspired natural bath and body products from Amara Organics, to take that special lady on a vacation just by stepping in and out of the shower - from scrubs, lotions, soaps, fizzes, lip balms, deodorants with scents such as Hibiscus Paradise, Coconut Almond, Guava Pineapple.
Carry a part of the one you love and vice versa with the new collection from luxury jewellery designer Josanne Mark Ltd. This new sterling silver collection actually uses a mold of you or your loved one's finger prints that are then placed on rings and pendants - can't get more personal than that!
Who doesn't want to be comfy yet stylish, CLD is making things easier for the lounger in your life with her new lounge and sleep sets in silks and cottons. A great option for the times we're currently in. Here's another tip - they can also double as a chic shirt if Mum has a Zoom meeting :)
Let her skin glow!! With botanical infused body, face, nail and hair oils from Aviaire Body. Skin loving avocado and coconut oils will hydrate while still be lightweight. There are combined with many different oil blends to offer with various healing properties. New scents will be available just in time for Mother's Day!
Show love with gift sets from Shop Shari! Fill their world with colourful goodies packaged and ready to go for yourself or the Queen in your life!
Bold statement pieces are always available from De-Colle-Te by Natalie Howe, no two pieces are ever the same so you can be sure to always stand out. She also has button earrings, muted/single colours and smaller accessories for the not so bold yet stylish lady in your life.
Get creative! Bead Cafe is offering gift sets for Mother's Day where you can order Bead Kits where Mum can make her own pieces (you can join in on the fun too) or you can order personalised pieces designers by the owner Tameika Talks.
For the girly girl, arm candy that is sure to stop the show!! Hand painted accessories from Chantal Quamina Accessories and she's offering free delivery!! Check out the other goodies available from this talented creative. She also offers online DIY sessions which can be a great bonding session for you and Mum.
So many products and scents, we know it can be hard to decide!!
Gift certificates are available from this little local luxury brand to make things easier when shopping for Caribbean inspired "esscentials" created by Immortelle Beauty.
There's nothing ordinary about this contemporary jewellery brand - Janice Derrick Jewellery - grab some handmade goodness with available gift certificates just in time for Mother's Day!! She is also giving part proceeds of sales to United Way!
For the art lover in your life! A Gardener's Heart shares his inspiration and inner most thoughts through a canvas - abstract, lino cut and other styles are used to bring together his creative expression. Hand painted clothing and accessories are also available from this artist.
Last but certainly not least, we can still be stylish while being safe and Silks by Miche is definitely showing us how with her handmade, hand dyed, batik masks!
Give Mum the gift of safety during these interesting times, let her still have her sense of style while and if she has to go out. No one is as essential as a Mother!!
Also check out other stylish masks here.
We hope you are able to find something from our list or ideas for future gifts!! Remember this is by no way an exhaustive list, you can always check out our Facebook albums for other vendors we would have had at previous Mother's Day Pop Ups. Stay tuned we may be creating a virtually shopping space for you soon ;)
Stay safe all!! <3