Cheers to 5 years, Suriname Fashion Week celebrates in fashionable style!
Three great venues, Chinese opera performers, dance acts opening fashion presentations, fierce models, fashionable attendees, resort, evening wear, swim, menswear and even a fall/winter collection made of recycled materials all equate to the great production that was Suriname Fashion Week 2017.
Dancers/models Raviq and Isaiah
Five years strong and they did not come to play! Suriname Fashion Week under the production of Jeweller, Warda Marica and Photographer, Helio Phoeli of Suriname N' Style, was wonderful! The Fashion Arch was invited once again to attend the runway shows, network and to host a workshop on the importance of branding.
The format for this year's Fashion week was a bit different, with each event being hosted at a different venue and the cast of designers extending not just regionally but across the world. Eighteen designers participated hailing from Suriname, Guyana, French Guyana, Trinidad and Tobago, The Netherlands and China.
De Waag, transformed for the final night
The runway at the Chinese Ambassador's residence for Fashion and Charity
The networking night was handled by the Chinese Embassy, who took a keen interest in this year's proceedings especially with the involvement of Chinese designers, Tiffany Pattinson and Ho Kin Wah. "Charity Meets Fashion", the designers' gala evening hosted by the Chinese Ambassador at his residence, started off the week with a bang! Members of government, the Ambassador's office, the business community, influencers, fashion stakeholders came together for charity and were in for an delightful tease of what the days ahead held with fashion from Abraham Leinga (men's collection), Saga Do Rose, Akasha Knott, Achmi Designs, Gisella Sumpter, Warda Marica, Aaron Moneer (women's collection), Kerr & Marcelle, Tiffany Pattinson and Ho Kin Wah crossing the glamorous runway. Talks on hosting possible fashion exchanges between Suriname and China was one of the main reasons for this charitable event.
Kerr and Marcelle Designs
Abraham Lienga Designs
Warda Marica
Marriot's poolside was transformed into a fashion hub with chic decor elements of black and white for the Opening Night of SFW17. Patrons were treated to the strong and bold presentations as female models sauntered down the catwalk in lace, hand painted, printed, bold and bright silhouettes of all styles; bounced to the beat in fun cullotes, fitted trousers, jumpers, skirts and swimwear while the male models were decked in tailored blazers, wide legged pants, afrocentric shirts and tees, romphims, makeup and even skirts, showing that there was no limit to the style and design fashion can reach. Designers in attendance for the main event were Abraham Leinga (men's collection), Warda Marica, Aaron Moneer (men's collection), Tifen Akobe, Meleesa Payne Bishop, Auguste Horth, Marina Champion, Lisa Konne, Anbasja Blanken, Tiffany Pattinson and Ho Kin Wah.
Andy Cummings
Ala Blanka
Lisa Konne
Kerr & Marcelle Designs
The attendance at all shows had a considerable increase to that of last year's shows, proving that there is support and interest in the fashion industry in Suriname. For the final show, the rustic and historic De Waag restaurant added to the flair of the weekend's activities and continued with the expectation of a great showing. To an almost full house, patrons were mesmerized by the glamour and style not just on the catwalk but from the venue, host and fashion forward guests, from the music choices, lighting and entertainment the finale was well received with the inclusion of a mixture of Aaron Moneer's collection, Abraham Leinga's sultry women's collection, Andy Cumming's fun and flirty women's collection, Warda Marica's now sold out plastic collection and the funky urban pieces from Nomi by Naomi.
Our overall faves based on story, cohesiveness, quality and styling were – Ho Kin Wah, Ala Blanka, Kerr and Marcelle, Abraham Leinga, Gisella Sumter, Andy Cummings and Warda Marica. Special mention to Tiffany Pattinson for her great detailing and fun retro aesthetic; Andy Cummings who has branched out into footwear and ensured that all models were styled to perfection for his Afro-Caribbean themed collection and Lisa Konno a champion for sustainable fashion, who created her Asian inspired fall collection by repurposing tents and parachutes.
Tiffany Pattinson
Ala Blanka
Gisella Sumter
Andy Cummings
This year Sunday's pop up was hosted at De Kuus a home to local fashion and art, the curator opened her doors to the public and SFW with pallet and wooden furniture that lend to the rustic appeal to the space. The platform was to allow the public to meet, mingle and purchase from the participating designers. It was a bit disappointing not just to us and persons in attendance that not only some of the designers were not at De Kuus but the public did not gravitate to grab at this opportunity to view pieces up close, make orders and even meet the designers in a relaxed setting. For those who did attend they were still able to use this last opportunity to network with each other and grab a few sales, we also took this time to chat with designers about their quality and branding (who may not have been able to make the workshop).
For their fifth year SFW has maintained and exceeded their quality and standard and proved that they are a staple to the creative and cultural industries of Suriname and the Southern Caribbean. From historical and cultural workshops to designers and creatives on the sustainable fashion, and the history of Dutch and African influence to the fashion and Surinamese traditional wear (sponsored by the Dutch Embassy, facilitated by MAFB); to brand and quality session facilitated by yours truly to international designs, inclusions of embassies and international groups, the effort was made, seen and appreciated by all involved. Congratulations to the SFW team on a beneficial, well produced week of events, Goed Geddan!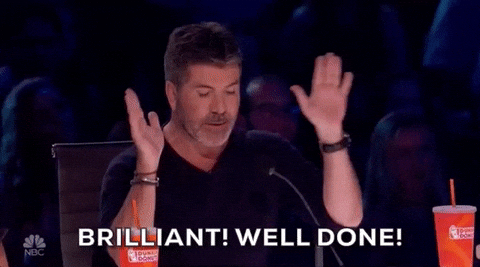 cheers to five plus more!! Goed Gedaan!