No we are not promoting you stay stuck and don't progress.
Don't panic but.....guysssssss - June is ending, we are at the half way mark!!!
The most successful entrepreneurs did not wait for things to be perfect, they started with what they had and improved as they grew. Do what you must until better can be done.
June was dubbed the challenge month because of its timing and just for people to reflect on what has gone, charge and challenge themselves to do better.
This is your journey, you will know what you need. Make your own path, based on your learnings and challenges and find ways to stand out.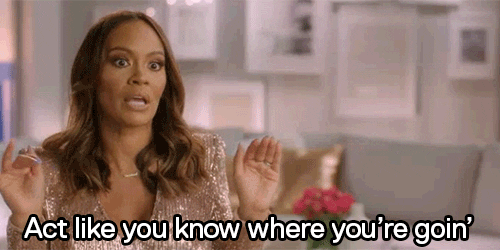 So here's your challenge as we wrap up June to take you into the next six months of 2017
Do more

See more

Read more

Network more

Save more

Update your brand bio

Update your website, start a website or landing page

Update your FB, IG, Twitter, LinkedIn - new photos, themes, bios, add coverage and videos of your work

Finish that new collection - new look books, line sheets

Find new collaborations

Set new meetings weekly

Pitch to that new retailer

Find a trade show or fashion show that would benefit and elevate your brand

Pay those bills

Make that money!
You do not need to have the best logo, the best social media page, the best anything right now but you do need to start, work from where you are and grow!
Keep going, keep dreaming and be passionate!
Need help with doing more, that's why we are here - Call or email us to set up a consultation now!